In business since 1971, Sonny has worked hard to give his customers the very best in Consumer Electronics. Sonny's goal is to give every customer the best product and service available and at the best price around. At Sonny's, we carry products by SONY, DB DRIVE, ROCKFORD FOSGATE, BAZOOKA, KICKER, KENWOOD and other name brands. Let us SERVE THE BEST to YOU!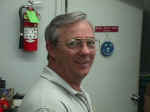 Joseph C. "Sonny" Stephen, Jr. - President
Babette G. Stephen - Vice President (wife)
Joey Fruge' - Mr. Fruge' has been with Sonny's since 1990. He is our Manager over the Car and Home Audio and Video Departments. His expertise is in car stereos and alarms. He is a SUPER Installer and problem solver. Got a question? Ask JOEY!
Danny Francis - Mr. Francis has been working part-time with us since 1997 and joined our staff as a full-time employee in April 2000. He knows what his customers are hunting for and how to please them. He is a great installer with a super personality.
09/29/2022